Two key contributors return for No. 18 Men's Basketball as they host NCAA Tournament participant Lipscomb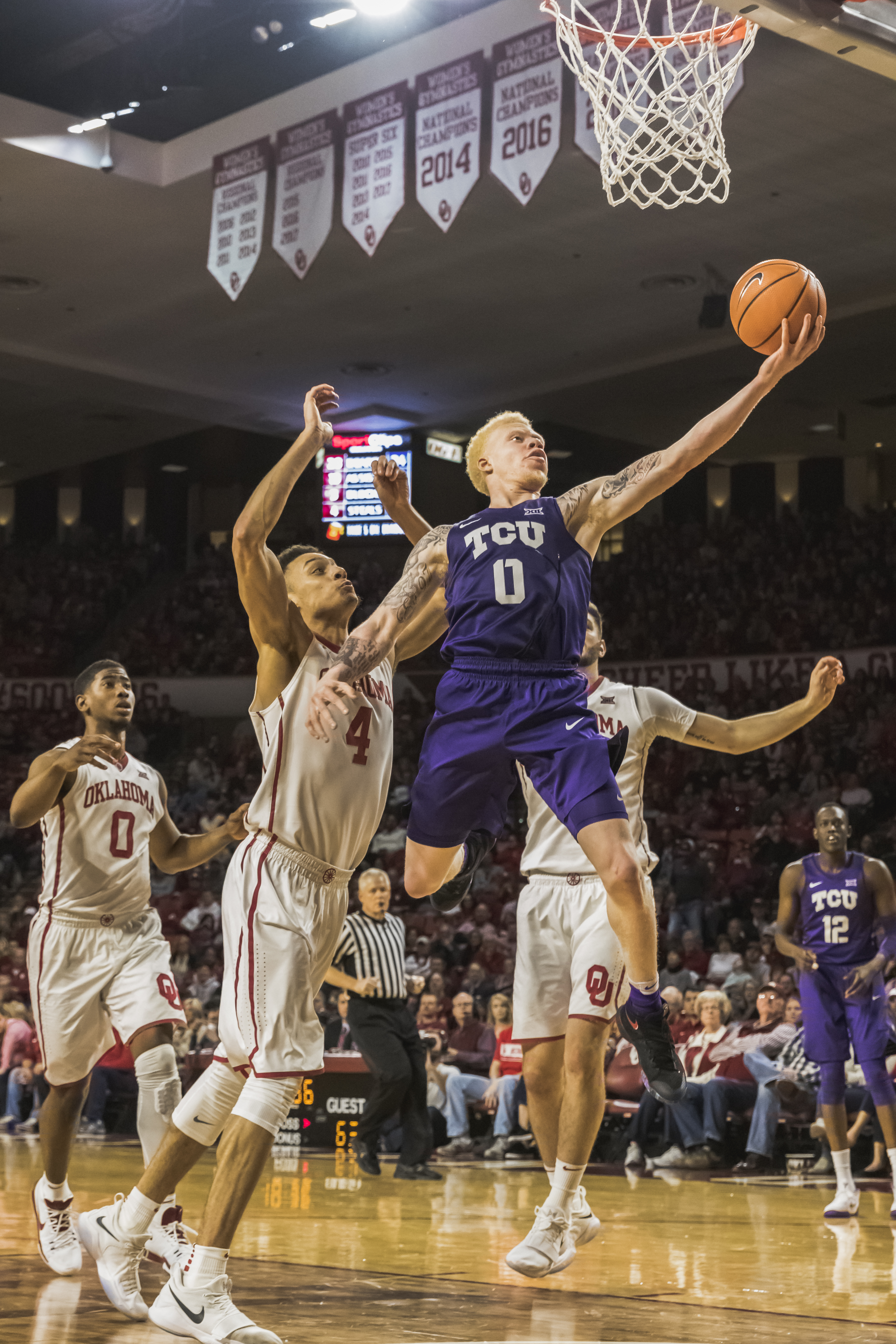 Two familiar faces will return to the hardwood for the 18th-ranked TCU men's basketball team for Tuesday's game against 2018 NCAA Tournament participant Lipscomb.
Junior guard Jaylen Fisher and sophomore forward Kouat Noi are expected to play their first basketball game of the season, head coach Jamie Dixon said. Both are recovering from knee injuries.
"I'm feeling really good about Jaylen as far as playing tomorrow," said Dixon. "He practiced well the past couple of days and he's been practicing with us for about 10 days now. Same thing with Kouat. I anticipate both of them being there."
When healthy, Fisher has been a difference maker. He averaged 12.3 points and 5.4 assists in 17 games last season before suffering a torn meniscus in January, ending his sophomore season. He was showing signs of a breakthrough before the injury, scoring a season-high 22 points in a Jan. 13 match-up at Oklahoma.
Fisher has had surgery on both knees in the last two years, including an arthroscopic procedure in September. In his first year, Fisher broke his left wrist during an NIT tournament game against Fresno State.
This history led Dixon to be non-committal when discussing the plan for Fisher's play-time in his first game back.
"Practicing is one thing, playing is another thing and getting out there with the lights on and the whole deal," said Dixon. "His situation is even more unique with the time he's missed, but we'll see what happens."
Dixon said he'll utilize two point guards together as he's done in the past with Fisher and Alex Robinson, two of the team's most talented players.
Noi adds another scoring threat as well as an increase in floor-spacing. He averaged 10.2 points a game last season and was fourth in the Big 12 with a 43.4 percent rate from three.
Their teammates are ready to have both of TCU's top contributors back on the court.
"Kouat coming back as a scorer and Jaylen is a scorer and distributor, so they bring a lot of scoring back to us that we were missing in the first couple games," said center Kevin Samuel.
The reintegration of Fisher and Noi into the Horned Frog rotations gives Dixon a lot of different lineup combinations to choose from, which means it's unlikely that TCU will trot the same groupings from game to game.
"There hasn't been a more fluid roster situation than when we got here in September or August to now in my time here, and it will continue to be that way," said Dixon. "There is no locked in minutes, no locked in rotation or starting lineup."
TCU is looking to continue its climb up the rankings and remain perfect in November under Dixon. The match-up with the Lipscomb Bison should provide an early-season test.
The Bison went to the NCAA Tournament last season as the Atlantic Sun Tournament Champions, and are looking to conquer the Metroplex after a 79-73 win over SMU Saturday in Dallas.
"They're really good, and it's not a surprise — we try to get the best teams and this is one that a lot of teams wouldn't play," said Dixon. "They have five returning starters. A senior-dominated team, well-coached, really skilled and good balance offensively inside and out."
Even though Lipscomb isn't a blue-blood program, this game should improve TCU's strength of schedule rating. Lipscomb is currently the highest-rated Atlantic Sun Conference team at No. 127 out of the 351 college basketball teams.
"One of the things I wanted to change here is who we were going to play," Dixon said. "There's a whole different level. Fresno State [TCU's previous opponent] fits right into that as well. Those are teams that most teams are going to be afraid to play, but if you're going to elevate your program … we'll be in the top 20 for strength of schedule, I'm sure, just as we always were at Pitt."
Tip-off is set for 7 p.m. Tuesday at Schollmaier Arena.