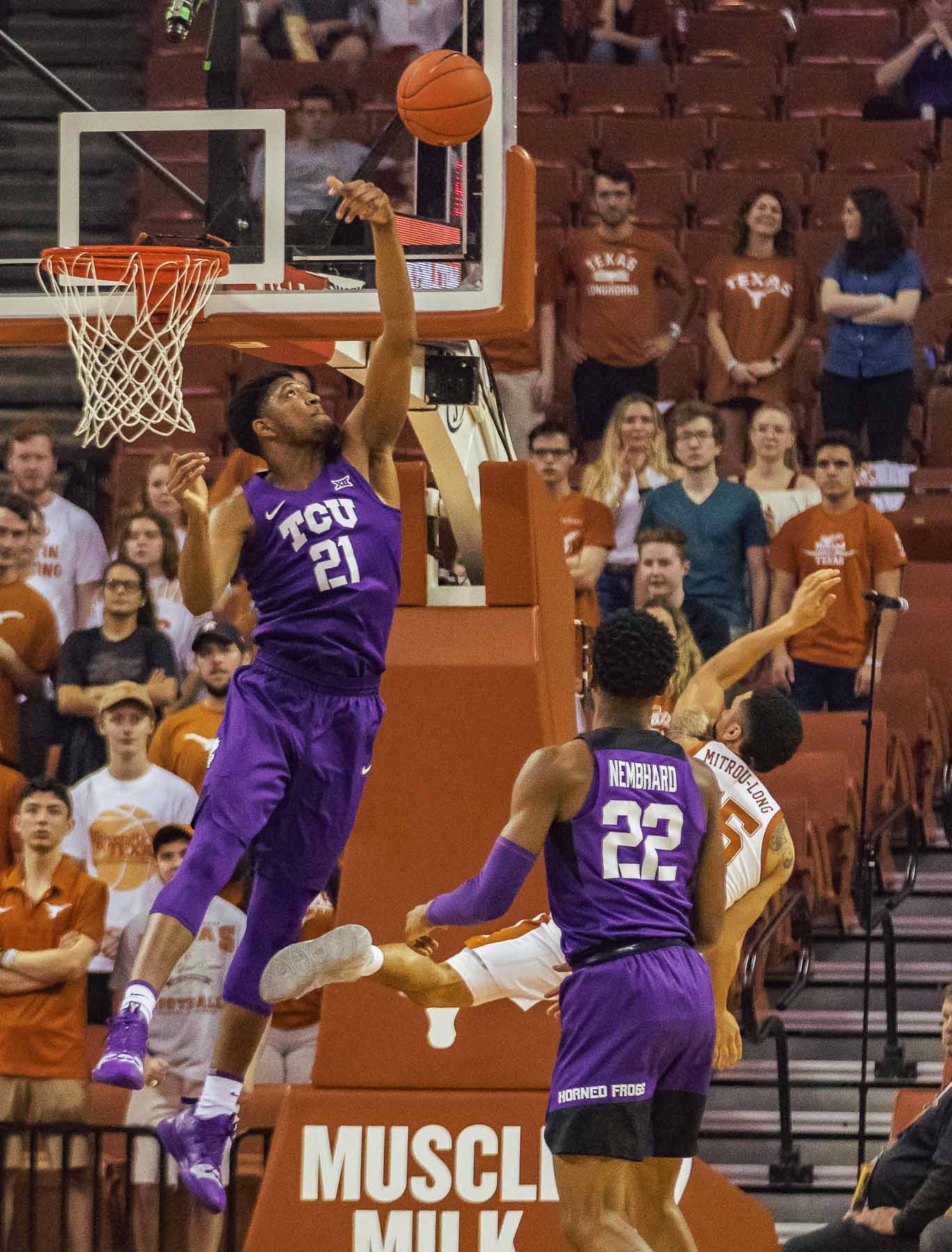 TCU men's basketball swept their in-state rival this season, but those games won't factor into Tuesday's postseason game against a Texas team whose style has shifted since the teams last met.
"We're in a one-game season," guard Desmond Bane said. "The other two? It was great to beat them and sweep them, but we've got to win this game now. We're just looking at it as another game now and another game we have to win."
Head coach Jamie Dixon said he's not even mentioning the prior results in his team's preparation.
"We're not showing any clips of those first two games," he said. "We're showing what Texas did against Colorado. The message is it's not about the last two, it's about this one coming up."
When TCU won the NIT championship two years ago, they swept both regular season match-ups with Texas.
This year's Horned Frogs have accomplished the same feat as they prepare for their third matchup with the Longhorns this year in the NIT Final Four on Tuesday. However, the program has never defeated Texas in three consecutive games.
"It's tough to beat a team three times in a row, but I've said we're not doing that: We're playing for one game, and that's all we're doing," Dixon said. "The last two don't matter. They don't factor into this. We're a better team now, and I believe they think they are too."
The last time TCU defeated a team three times in a season was nearly 20 years ago when they topped San Jose State three times in the 1999-2000 season.
Dixon has tamed the Longhorns throughout his career. During his coaching tenure at TCU, the Horned Frogs are 5-1 against the Longhorns. Dixon also won seven of eight matchups against Texas as a player at TCU.
Including a split of his two games against the Longhorns while at Pittsburgh, he has a 12-3 overall record in games played or coached against Texas.
Scott Cross, Troy's newly-announced head coach, will stay on staff with TCU through the end of their NIT run. He said Texas has changed their style of play since the last two matchups because of an injury to center Jaxson Hayes, the Big 12's Freshman of the Year.
"They're just relying a bit more on their guards, but they still have guys that were behind Jaxson Hayes that were five-star guys, so they're still super-talented, playing with a lot of confidence, and their guards are really good, but our guys are up for the challenge," Cross said.
Tip-off against the Longhorns is set for 8 p.m. on Tuesday from Madison Square Garden.