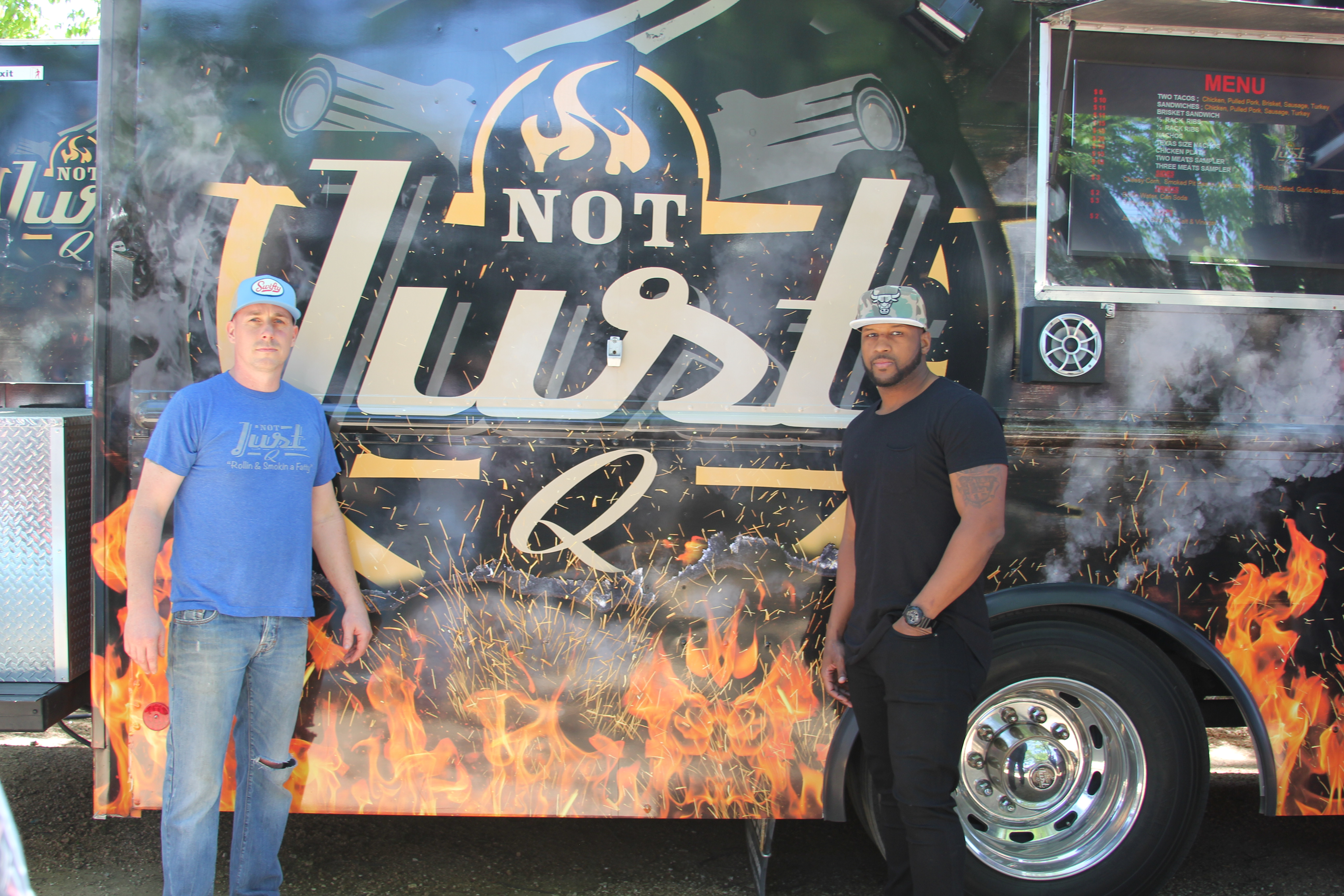 When Not Just Q opens on West 7th Street this fall, it will represent more than just another entry in Fort Worth's food scene.
It's part of TCU football alum and NFL veteran David Hawthorne's strategy to thrive off the field.
"I had an exit plan, which made that transition a little easier for me personally," Hawthorne said. "NFL for me meant Not For Long, which I say to give people a proper perspective on how long it lasts in contrast to the rest of your life."
While Hawthorne played eight full seasons in the league, four each with the New Orleans Saints and Seattle Seahawks, the average NFL career spans just 3.3 years, forcing many former players to find a new line of work after their playing days are over.
The former Saint and Seahawk is "a part-owner or partner or operating investor or something like that" for eight different businesses ranging from the Las Vegas steakhouse MB Steak in the Hard Rock Hotel to a credit card company called Journey Business Solutions as well as a beef jerky company called Strive.
Not Just Q, which started as barbecue food truck in Dallas, marks his return to Fort Worth.
The Corsicana, Texas native who suited up for the Horned Frogs from 2003-07 discovered his next step early during his eight full seasons in the NFL.
"Food is my deal, so my first line of business in setting myself up outside the NFL was food trucks," he said. "I thought it was a cool concept because it's a restaurant where you can turn the lights off when you don't want it open. The flexible hours seemed great."
Hawthorne met his business partner in Not Just Q, chef Eric Hansen, at an event in Dallas.
"I told him I'm a barbecue snob," Hawthorne said. "So, he puts me together a sampler plate, and the plate was awesome."
Phone numbers were exchanged and when it came time to plan his 30th birthday celebration, Hansen's phone rang.
The drop off turned into an invite to the party. By the end of the night, they were business partners.
"We started talking business, and I talked about expanding him and getting him more opportunity in the limelight and taking in bigger places so we went for it," said Hawthorne.
They converted an old Taco Bueno truck to a barbecue haven, even adding pits.
"Once we took those food trucks out into the DFW area, the accolades starting coming," said Hawthorne.
The restaurant is projected to open in October, barring construction setbacks. In addition to good food, he's hoping goodwill with TCU fans will draw crowds.
"I think having been an athlete, especially one that has name recognition is certainly a resource or asset you could leverage," said Dr. Ted Legatski, the interim chair of the Entrepreneurship Department at the TCU Neeley School of Business. "I think it would be a very big plus to have that kind of name recognition going, but name recognition only gets you so far. How is the key to success and if he's figured out how to do systems in more than one business, more power to him."
Hawthorne said he still draws on lessons learned playing for TCU head coach Gary Patterson and implements them into his business model.
"It goes back to TCU and Coach Patterson: Every business model I've ever started or partnered with, we've used something very similar to do your one-eleventh and hold yourself accountable," Hawthorne said. "It's a simple structure, just like football."
Patterson's one-eleventh philosophy emphasizes responsibility and unity.
"The one-eleventh we do here at TCU starts with you taking care of your own business first," said Patterson. "We have a saying around here: 'You have to do your job, but you have to hunt together'. In David's case, he's always been an all-in guy when it comes to things like that."
In all of his businesses, Hawthorne builds his staff to mirror Patterson's.
"There's a message and it's portrayed from the mouth of a guy like Coach Patterson, and it's put on the shoulders of a staff to make sure that they relate that message to the players, and that's business," said Hawthorne. "There's a voice and a vision about what you want the company to look like. No matter what the vision, if you use that structure, it holds everyone accountable. If everyone does their one-eleventh, their one job, how could it not be successful?"
Legatski said the test of Hawthorne's strategy will be measured by the growth of his company.
"You can earn a nice living running a business, but to really become wealthy you need to figure out how to scale and expand the business and that's where the system becomes the center," said Legatski.
Patterson said Hawthorne is a role model on and off the field for current Horned Frogs.
"He's taking his money and work habits, and he's doing an unbelievable job at being successful," Patterson said.Read More