Brandon Boykin: All WRs are a 'step down' from Antonio Brown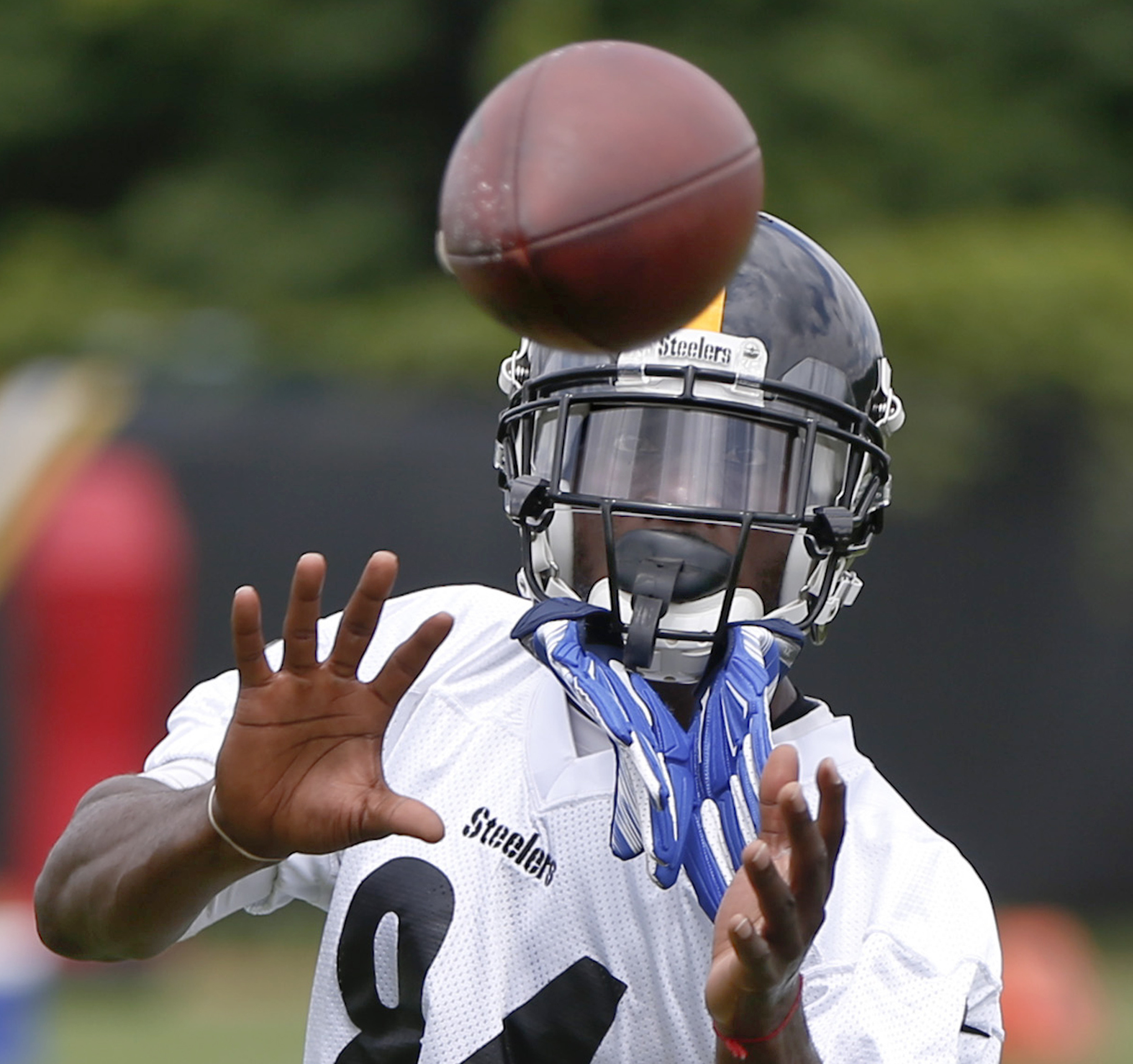 NFL Media's Oklahoma Drill series presents exclusive, quick-hitting one-on-one interviews with players and coaches from around the league. No nonsense -- just football experiences directly from the source.
Brandon Boykin
Defensive back, free agent
Born: July 13, 1990
Experience: Six NFL seasons
Interview by Garrett Podell | July 16, 2018
It's been a roller coaster, that's how I would categorize my career. But at the same time, it's been a blessing to go out and play in the NFL and fulfill a lifelong, childhood dream. Through all the obstacles I've had, while I didn't enjoy them at the time, it's helped me grow as an individual. It's allowed me to be in a setting where I'm able to do things that I've wanted to do.
I got injured last year and was put on injured reserve [with Baltimore], and I was able to use that time to get more into television and more into my trucking [business] and all the other things I wanted to do, so I kind of find the light in all of it.
They say most players have their biggest jump from Year 1 to Year 2. It just slowed down for me. I came in and started as a rookie right away, and it was really fast. That second year, it slowed down, and it felt like I was back in college. From that point on, I had success until I got injured, but that's really what I think it was. The ability to have the game slow down, to be able to understand it, know route concepts and anticipate things coming.
[The game slowed down] from a speed perspective and for the knowledge to put you in position to make plays. It slowed down from a physical standpoint, for me to be able to put it all together. I was able to just play the game and not have to think as much.
It's been tough, but the fact is, you have to factor into a career that injuries happen. There's a 100 percent injury rate in the NFL at all times. I guarantee somebody is going to get injured. At the same time, you prepare to go right back out there no matter what, play as long as you possibly can for how long your body allows you and just enjoy it. That's what I've been thinking.
Summer has been busy for me. I've been trying to get my hand in a lot of different things, playing in the AFFL, training for the next upcoming season, and I also have a trucking business down in Atlanta that I've been expanding. So I've been all over the place, but football has definitely been the main thing.
I'm absolutely preparing for a potential opportunity once training camp gets going. Being a free agent this long, you kind of understand the opportunity that you have that will come around during training camp or if someone gets injured or there's a need at your position. The biggest thing is to be patient and just make sure you have the right fit, especially later on in your career, when you're looking at Year 7, Year 8. You don't want to go somewhere that you won't have an opportunity, and that's one of the last opportunities you'll get. You just need to make sure it's the right fit when you get that opportunity.
[The AFFL] is a lot faster, and there are a lot more rules. So if you false start in the NFL, you go back 5 yards, whatever. In the AFFL, you lose a whole down, so if it's third down and you false start, it could end up as a turnover on downs or change of possession. The rules are different. You can pitch the ball a couple times, and then that guy can throw it down the field. It's a whole new game. Just because you played in the NFL doesn't necessarily translate to being good at flag football.
I honestly agree (with Benjamin Watson that the AFFL could be the future of pro football). Maybe not in the near future, but 20 to 25 years from now, if football is still around, which I think it will be, but it will be drastically different from the standpoint of the safety, protection of players, the equipment, or the lack of it. I think he's right. There may not be tackling whatsoever in 20 years; who knows?
[Chad Johnson], honestly, was really reserved (as a teammate) -- he wasn't the Ocho that you see on TV. He wasn't that at all. He's been out of football for a while; he's more focused on his children and what they have going on. When the camera comes on, you see that [big personality] come to life. From an everyday sense, he's a lot more reserved.
My most memorable [interception] would be in the (Week 17) divisional game against the Dallas Cowboys (in 2013). I intercepted a ball at the end of the game, and we were able to go to the playoffs in Philadelphia, and we hadn't been to the playoffs in three years. That was the first Chip Kelly year. That was my most memorable because of what it meant. We got a playoff berth ... That kind of made a little history.
Nick (Foles) is an awesome guy, awesome leader, awesome teammate. He kind of went through a couple of rough patches. We both did after 2013-2014 when we got traded, but just knowing his work ethic and diligence, in addition to the time he puts into football, I knew that he would be successful at some point if he just continued to keep trying. For him to win a Super Bowl in the city of Philadelphia, [a city that] had never won one before [and is] so passionate, he'll be idolized forever. I don't know anyone who is more deserving.
I wasn't surprised (Foles had success in the playoffs) at all. He prepares himself like he's the starter every day, and when he came in, they continued to roll like they were. He did a great job.
Larry Fitzgerald, Odell (Beckham Jr.), Julio (Jones). These are guys who are 6-foot-5, 6-6 and lining up in the slot as your second or third receiver, so they've got the speed, the quickness and the size. They're able to play all different positions, which is what makes them so hard to cover.
Out of all of them, I would say Victor Cruz was the hardest person I've ever covered. Just his style of running routes. Mid-route, he'd do a basketball move, a basketball juke, and then he'd keep running his route. He always kept me on my toes -- like, you never knew what he was about to do, and then he could catch everything. You could never predict when he was going to go back to the ball or look for the ball. When you guard guys like that, it doesn't allow you to get into a groove or comfort zone, with how stop-and-start they are.
It's high-intensity every single day (playing on Pittsburgh's defense). You're playing against the best of the best at wide receiver, the best quarterback, the best running back -- and you're going against that every single day, so you have no choice but to elevate your game and make yourself more confident. That year in Pittsburgh allowed me to see where I was as a player, going against Antonio (Brown) every single day.
There's nobody better than [Brown] in the league, and I got to go against [him] every single day. Everybody else was a step down, really, in my opinion.
[Le'Veon Bell] should've already been paid by now. You talk about one of the most dynamic players in the game, somebody that can have just as many receiving yards as he can rushing yards and be top-two on your team in receiving, that's rare. I think what he means to the team, they know what he means, he should be rewarded.
I don't think looking at [Bell] through the scope of his position applies. He can catch the ball like I said, he can get 500-600 receiving yards in a season, he can rush the ball, and I think him being injured has been a factor in why he hasn't been paid. But just from a standpoint of his ability to do so many different things, he deserves it.
I haven't talked to (Ryan) Shazier on the phone, but we talk on Instagram a good amount in our messages. He's very confident in that he thinks he's going to come back. He always stays encouraged. I believe he'll be able to play again one day if that's what he wants to do. Just his ability to want to play after what's happened to him is amazing. I can't say, if I had that type of injury, that I'd be thinking about football, but he'll definitely be successful in coming back or whatever happens after.
I think the injuries are going up every single year when you talk about the amount of time that we're on the field or that we're training for the season. It's really a year-round sport. You're training in-season to play in the games, and when the season is over with, you're training in the offseason to train for [organized team activities]. You're in a constant state of training and you never give your body time to rest. After five, six, seven years or maybe even two or three years, it just kind of takes a toll on you as a person.
I don't think you can really incentivize anything to get any more rest. I think what would be great is for people to get guaranteed contracts. You know you're going to get injured at some point. There are going to be injuries in the game, but if you have a guaranteed contract, it kind of makes it all worth it, because you're doing what you're supposed to do, and if I get injured, I know I'm compensated. But if you're doing this year-round and you get injured and you can't pay for your injuries or provide another lifestyle for yourself, it's tough.
I don't think it's about the high contract numbers, just the guaranteed amount of it. People want to feel like they're going to be compensated for their work, and that doesn't happen all the time in the NFL. You look at a guy in the NBA that maybe played five or six minutes a game, and then he gets a $50 million contract. It's not the same, but at the same time, they have 12 guys on their roster, so it evens out.
**When I was growing up, I really wanted to be a running back. **I was a running back all the way through my childhood. I actually didn't even play defense until I got to college.
I wanted to be like Barry Sanders. Barry Sanders is my all-time favorite player. The amazing plays he would make, I wore No. 20 because I wanted to be like Barry, and that's what it was.
Right now, looking at Year 7, being able to have played and played on a bunch of different teams and got interceptions and doing the things you want to do, play in the biggest games, I don't regret anything. The things that have happened to me have grown me off the field. And the things that I've enjoyed on the field are things I've always wanted to do. I'm excited and happy about where I am and where I'm going.